Services
---
More About Us
Dr. Lorenz graduated in Biochemistry at the University of Leipzig, where he investigated the role of GPCR kinases in the regulation of GPCR activity. He then joined the laboratory of Prof Ralf Paschke in Leipzig for his PhD, studying calcium-binding proteins and their role in benign thyroid tumors. He joined the Single Cell Centre at the Wellcome Sanger Institute in Cambridge in 2013 to develop novel single-cell whole-genome amplification methods in the group of Thierry Voet. A year on, he started to build and manage one of the first core facilities focused on high-throughput single-cell genome and transcriptome sequencing. He and his team developed methods to rapidly process thousands of cells per experiment using high-end automation to achieve high throughput and minimize assay volumes and cost. Dr. Lorenz joined Sidra Medicine in 2018 as Director of the Clinical Genomics Laboratory, where he enables more cost-effective, rapid, and robust sequencing solutions that support important initiatives like the Qatar Genome Project and the use of sequencing technologies in a clinical setting. In this role, he oversees Genomics, Omics, Genomic Data Science, and the Zebrafish Core.
The Clinical Genomics Lab, Omics, Genomic Data Science, and Zebrafish Core Facilities deliver genomics, molecular biology, and informatics services to researchers across Qatar. The Facilities aim to provide high-quality service and data i) by ensuring adherence to validated standard procedures, ii) by ensuring sample integrity and traceability iii) in a timely fashion with iv) excellent communication throughout a project's lifecycle.
The unique combination of laboratory and analysis services allows IGS to deliver complex scientific projects from the initial screening of large cohorts to follow-up validations using targeted assays to data analysis and experimental follow-up in model systems. The routine offering of medium- and high-throughput sequencing services are enhanced by 3rd generation genome and transcriptome analysis methods and single-cell services in close collaboration with our Deep Phenotyping Core. Beyond the routine services, all groups are experienced in method development and always excited to work with our users to deliver novel and innovative approaches to genomics in research and healthcare.
The core facilities do not accept responsibility for any samples that fail due to inadequate concentration or quality. QC on failed samples is payable even if a sample is rejected. Rejected samples can be processed at risk but will be payable in full, regardless of the outcome. Samples that pass QC are eligible for one repeat free of charge should the processing fail.

The core facilities front-charge for any planned work at the point of sample submission, unless an exemption is granted by the Research Administration Office and the Chief Research Officer. Samples will not be processed before funding has been made available. At the end of a submission after data delivery, the facilities will calculate an adjustment charge to capture any variation due to failed or repeated samples.

CGL/OC will not accept samples that contain any identifiable personal information. All information needs to be removed from containers and sample manifests before a sample will be accepted. The following data is considered as identifier:

Name

Address (all geographic subdivisions smaller than state)

All elements of dates (except years) related to an individual (including DOB, date of admission, discharge date, date of death, exact age if over 89)

Telephone, fax numbers and email addresses

Any numbers such as medical record numbers, driver license numbers, social security numbers, healthcare numbers

Biometric identifiers such as photographs, fingerprints or voice recordings
---
Team Members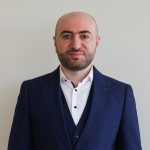 Abdul Rahman Salhab
Technical Manager - Genomic Data Science Core • Sidra Medicine‬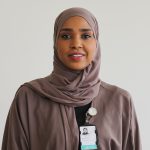 Doua Abdelrahman
Technologist - Zebrafish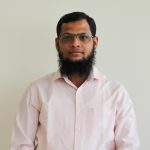 Fazulur Rehaman Vempalli
Research Assistant - Bioinformatics
Ghada Mubarak
Technologist – Data QC
Guishuang Wang
Research Specialist – Illumina sequencing
Harshita Shobha Manjunath
Research Specialist – Omics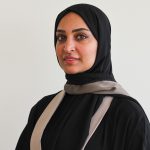 Iman Al Azwani
Research Specialist
Iman Khalid Azzan Al-Azwani
Research Specialist – Long-read sequencing
Kun Wang
Research Assistant – Bioinformatics & Illumina sequencing
Li Liu
Research Specialist – Illumina Library Preparation
Li Wang
Research Specialist – Illumina sequencing
Lisa Sara Mathew
Research Specialist – Illumina Library Preparation
Mahesh Kumar Reddy Kalikiri
Research Specialist – Illumina library construction
Muna Al-Hashmi
Technologist – Extractions
Najeeb Syed
Research Specialist - Bioinformatics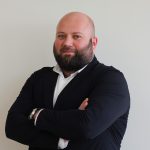 Oleksandr Soloviov
Manager - Clinical Genomics Laboratory
Rebecca Mathew
Research Specialist – Genotyping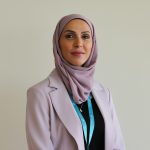 Sahar Da'as
Manager - Zebrafish core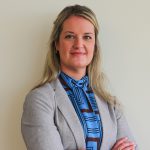 Sara Tomei
Manager – Omics Core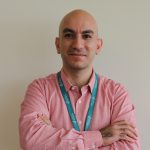 Waseem Hasan
Research Specialist – Zebrafish
---